_
News

ANEMONE TUBE
"GOLDEN TEMPLE" LIVE 2017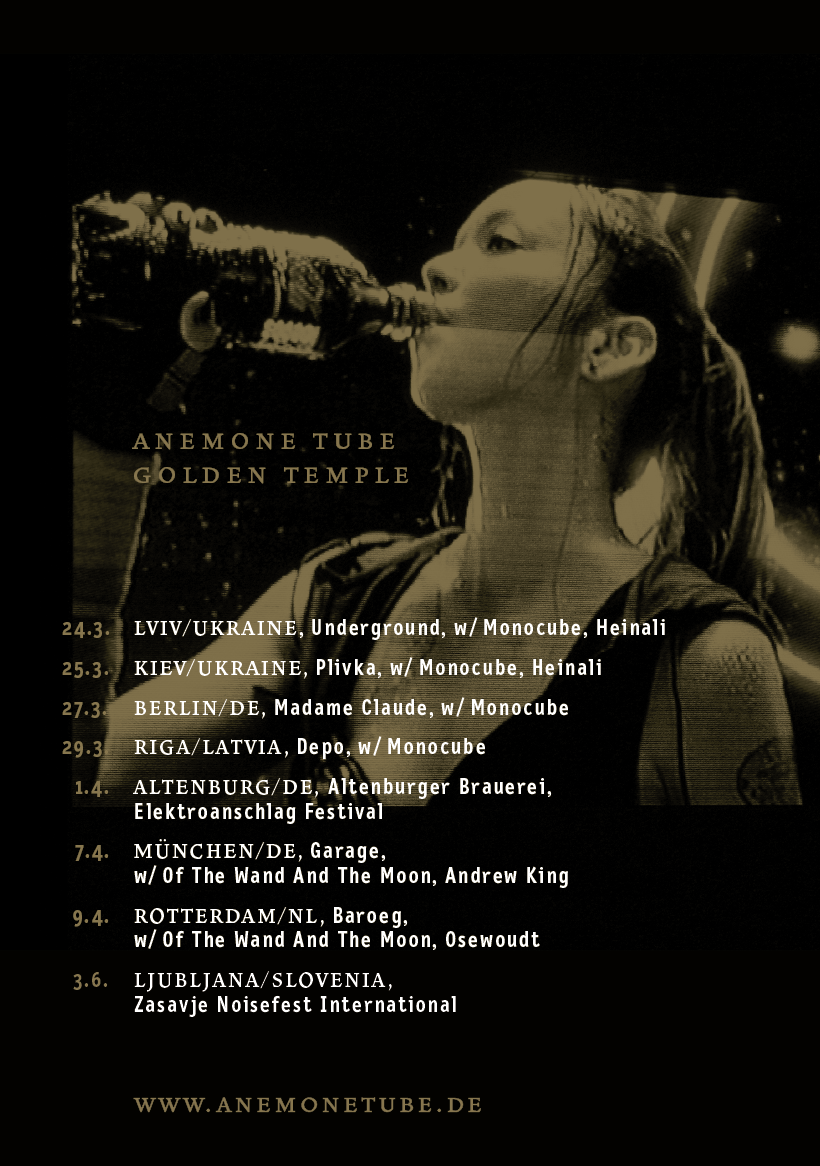 24.3. LVIV/UKRAINE, Underground, w/ Monocube, Heinal
25.3. KIEV/UKRAINE, Plivka, w/ Monocube, Heinali
27.3. BERLIN/DE, Madame Claude, w/ Monocube
29.3. RIGA/LATVIA, Depo, w/ Monocube
1.4. ALTENBURG/DE, Altenburger Brauerei, Elektroanschlag Festival
7.4. MÜNCHEN/DE, Garage, w/ Of The Wand And The Moon, Andrew King
9.4. ROTTERDAM/NL, Baroeg, w/ Of The Wand And The Moon, Osewoudt
3.6. LJUBLJANA/SLOVENIA, Zasavje Noisefest International

_
ANEMONE TUBE & POST SCRIPTVM
"LITANIÆ MORTUORUM DISCORDANTES"
THE EPICUREAN . CD . CURE.11
LA ESENCIA . LP / LP+CD . LER015/2016
RELEASE DATE: DECEMBER 1st 2016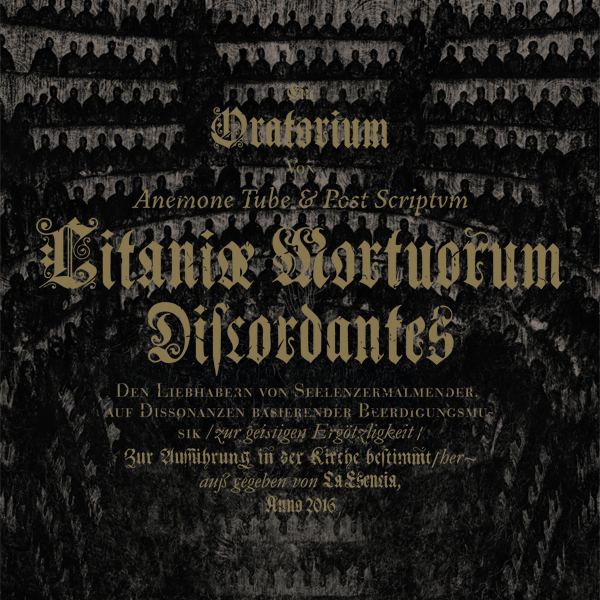 Under the headline "Litaniæ Mortuorum Discordantes" Anemone Tube and Post Scriptvm present a collaborative album with a truly unique concept: Originally applied to a particular style of ancient ritual music, in the Classical era the term Litaniae Mortuorum Discordantes attained a negative connotation and was used to criticize those compositions – which, instead of instilling listeners with the desired pious euphoria, incriminated them with a sense of dread, existential anxiety, feelings of death and decay (...).
More information

Promo teaser: Video | Video

"The two dark experimental projects, Anemone Tube and Post Scriptvm, join forces to offer us an unprecedented work, "Litaniae Mortuorum Discordant". Hypnotic, engaging and mysterious ... riding between ritual and dark ambient." Rating: 9,75 of 10
(Mentenebre Magazine, December 2016)

"Ein Konzept, zwei Ansätze, ganz nah beeinander und doch ganz unterschiedlich in der Wirkung – so wünsche ich mir ein gutes Split. Nach konzeptionell sehr dichten und von der künstlerischen Aussage her sehr ernsthaften Alben wie Anemone Tubes "Golden Temple" und Post Scriptvms "Benommenheit" hat es sogar etwas augenzwinkernd Selbstironisches, scheint mit dem düsteren Outsider-Gestus seiner Macher zu spielen. Trotz allem hat es alles, was ein Release dieser Acts braucht. Das "Oratorium", so heißt es, sei zur Aufführung in der Kirche bestimmt, und ich denke doch mal, das sich das über kurz oder lang umsetzen lässt."
(African Paper, November 2016)

"I found it all most enjoyable."
(Vital Weekly, December 2016)


_
ANEMONE TUBE "GOLDEN TEMPLE" CD
RAUBBAU . RAUB-039 . FEBRUARY 2016
DISTRIBUTION: ANT-ZEN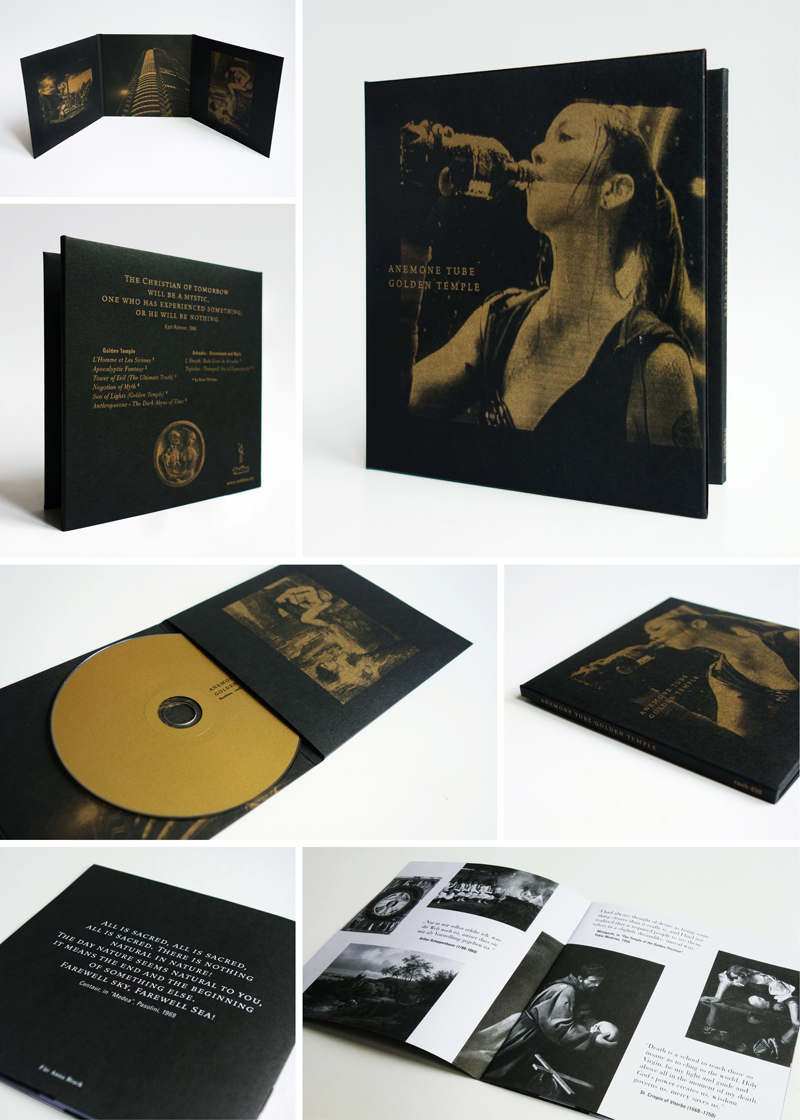 Anemone Tube's third release of the "Suicide Series" tetralogy is an immersive industrial music album and the most ambitious and complex work yet, pursuing a highly sophisticated app roach full of cross-cultural and historical references. Composed of raw urban field recordings collected in Japan and China, combined with layers of piercing feedback and sinister hovering synth melodies, "Golden Temple" confronts you with an all-embracing atmosphere of aggrieving darkness and glorious harshness, fathoming the possibilities of the genre. The album includes a collaboration track with radical sound artist Dave Phillips (CH). To ensure due impact, it has been sharply engineered to perfection by mastermind James Plotkin. CD comes with a beautiful 6 panel digifile with golden print on black paper and a lavish 12-page booklet.
Read more



Reviews
"The album is as dark as the large intestine of the devil. Aggressive and fluctuating, mysterious (...)." Rating: 9,25 of 10
Mentenebre

"Masterpiece ... at this moment you can hardly find anything better in history of industrial/noise ." Rating: 9,5 of 10
Dark Entries

"Golden Temple is definitely Anemone Tube's strongest release to date."
Heathen Harvest

"(...) what does work best, if I want to create something of raw power? The answer is simple: 'this'. Topped off with a great package, gold on black paper and a booklet of paintings and quotes, this is a rare thing these days."
Vital Weekly

"Noting the sophisticated levels achieved on earlier Anemone Tube albums, both from conceptual and musical perspectives, 'Golden Temple' is a work which has exceeded the emotive heights of Stefan Hanser's own rather imposing high water mark. (...) Anemone Tube have distinctive and individual sound which is essentially without comparison (…an equilibrium of structure & chaos and a balancing of harmony & disharmony). This album has been long awaited and is a veritable feast for the eye, ear and mind (...)"
Noise Receptor

"Ambigious and ingenious aural art." Rating: 92 of 100
Concrete Web

"Außergewöhnlich gelungenes, facetten- & bezugsreiches Album aus ATs "Suicidal Series"-Reihe. Ungeachtet durchaus harscher Noisepassagen insgesamt extrem atmosphärisch & auf abgründige Weise, ja: verträumt. Bislang zweifellos das stimmigste und reifeste Album des Künstlers - close to perfection!"
Nonpop

"... das links klingende Wort Antikapitalismus und das immer etwas rechts klingende Wort Antimodernismus wurden selten so sehr überblendet, wie auf diesem an Andeutungen und Anspielungen reichen Album, das den Geist Pasolinis wie ein Kontrastmittel über die Goldenen Tempel unserer Zeit gießt – und damit selbst die namenlose saufende Schönheit zu Füßen der Kolosses aus Glas und Beton zum Strahlen bringt. "
african paper

_
ANEMONE TUBE, SVARTSINN, GALERIE SCHALLSCHUTZ
MUSIKBRAUEREI, BERLIN, March 26th 2016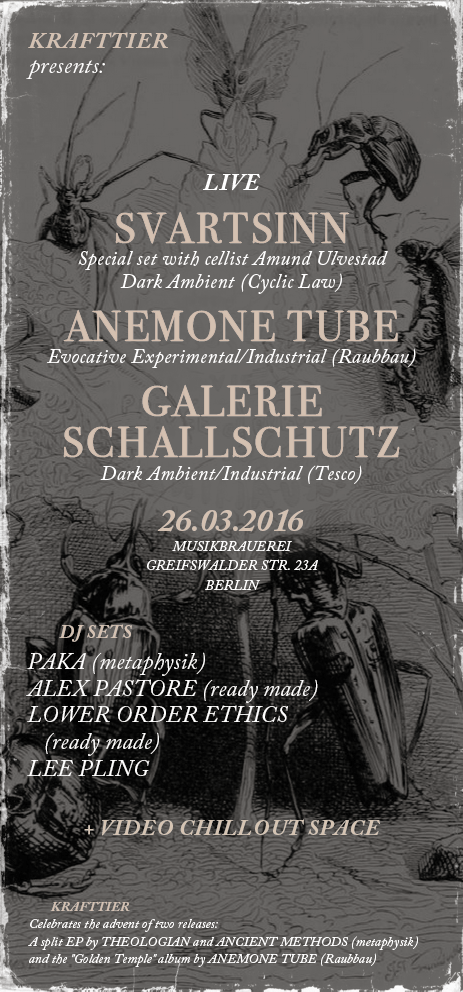 Facebook Event

_
ANEMONE TUBE
ANTHROPOCENE (THE DARK ABYSS OF TIME)
TOUR 2015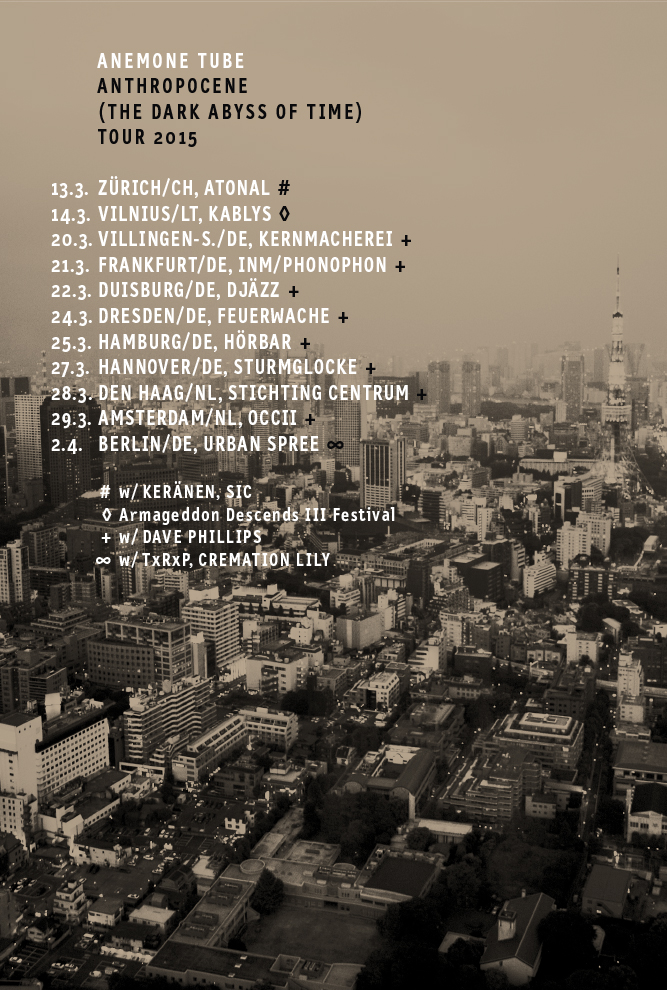 In the course of the new performances, under the heading "Anthropocene (The Dark Abyss of Time)", Anemone Tube explores the (unconscious) collective forces of humanity and its relation to (its) nature. With ritualistic chants, archaic rhythmic sounds and infernal abrasive noise, based on field-recordings made in China and Japan, and imagery of consumption-oriented modern society confronting with ancient mythological worlds, Anemone Tube transcends our worldly, material universe into an apocalyptic vision. A place of longing or a suicidal fantasy? In the search of itself mankind seems to find its real determination either in self-destruction or in a revival to a new life, detached from the varnish of civilisation, subordinate to nature and one with god.

_
DAVE PHILLIPS & ANEMONE TUBE
TOUR 2015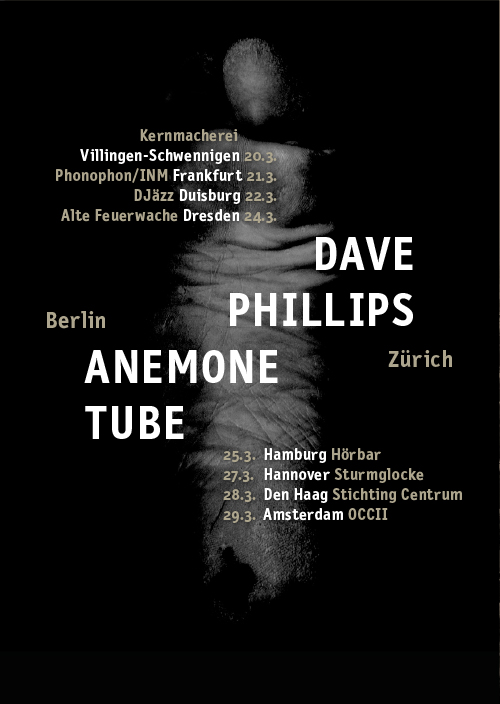 _
"THE EPICUREAN aND BEYOND" MUHMUR RADIO PROGRAMME CURATED BY STEVE CAMMACK (DIETER MÜH) featuring KRANK, LAST DOMINION LOST, THE GRIMSEL PATH, JARL, TREPANERINGSRITUALEN, ANEMONE TUBE & HUMAN LARVAE



The Epicurean And Beyond by Steve Cammack on Mixcloud

_
"ABOVE THE DARK WATERS; AN INTERVIEW WITH ANEMONE TUBE"
HEATHEN HARVEST MAGAZINE, MAY 2014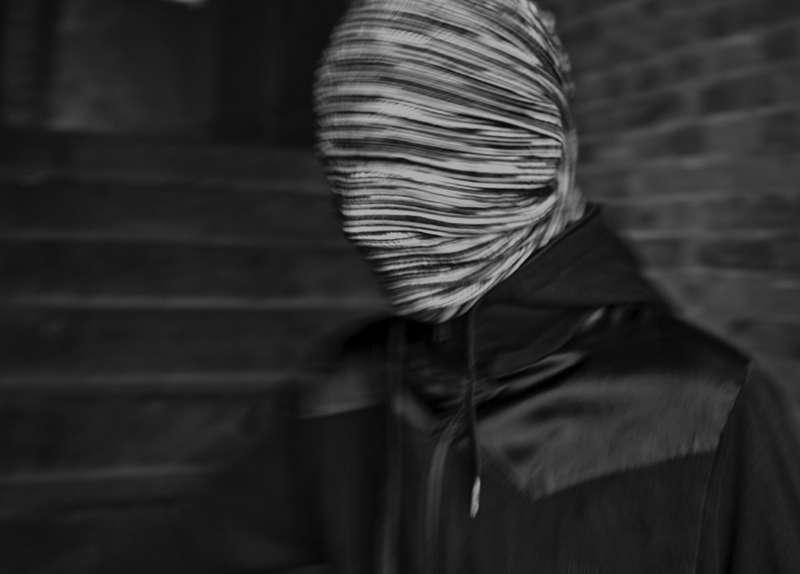 Heathen Harvest Interview

_
CONTROL UNIT, ANEMONE TUBE, HUMAN LARVAE, ROUGHLEDGE
NK, BERLIN, JANUARY 24th 2014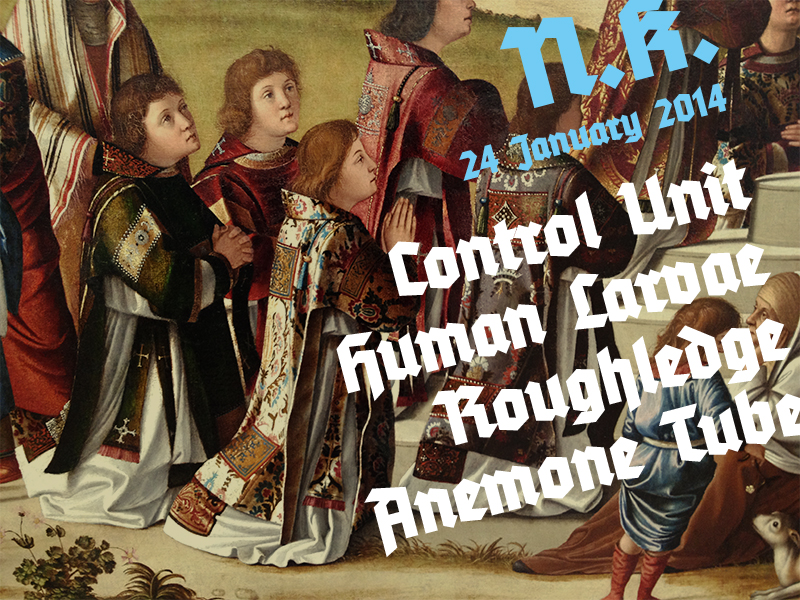 _
DARK LAND FIRE FESTIVAL IV
DECEMBER 7th 2013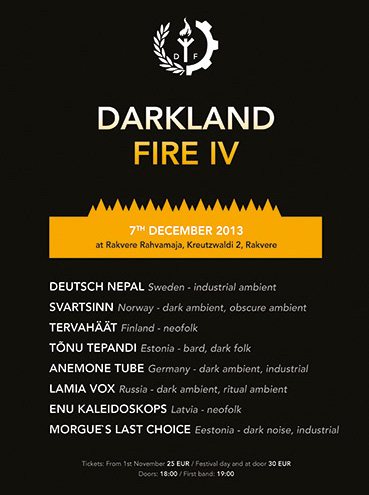 _
WROCLAW INDUSTRIAL FESTIVAL XII
NOVEMBER 8th 2013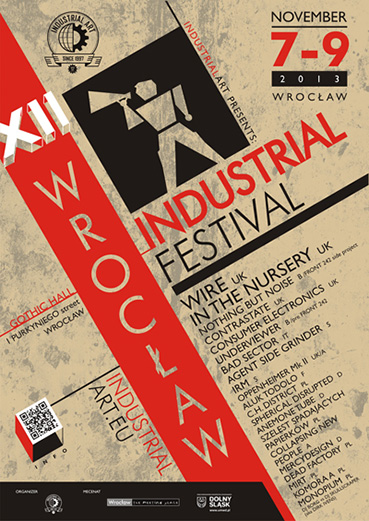 Wroclaw Industrial Festival

_
EPICUREAN ESCAPISM FESTIVAL
@ BERLIN, JUNE 15th 2013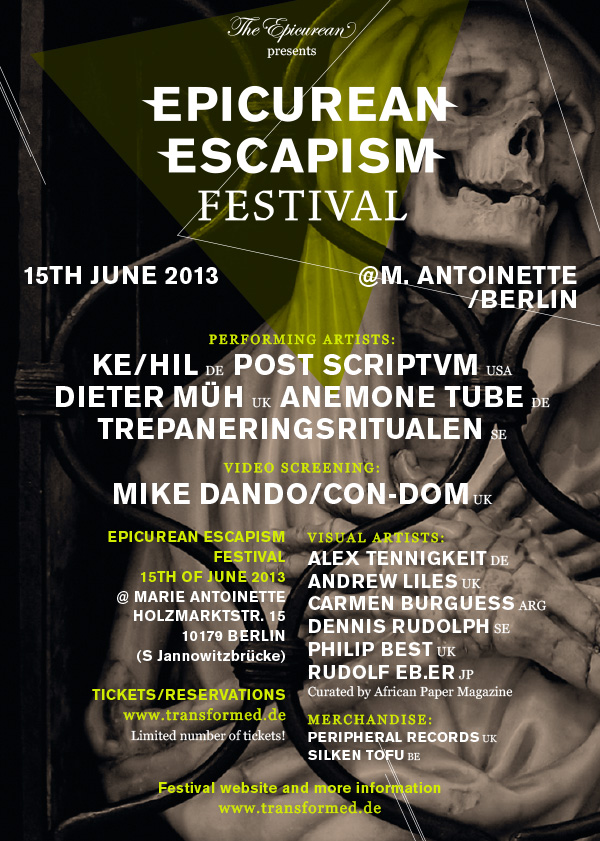 Epicurean Escapism

_
ANEMONE TUBE / DISSECTING TABLE
"THIS DISMAL WORLD" SPLIT LP OUT NOW!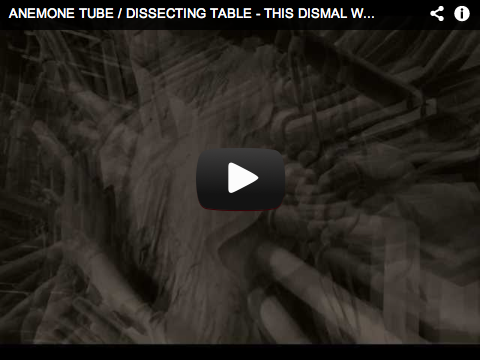 "Mit "This Dismal World" wird ein Konzept-Album im besten Sinne des Wortes vorgelegt, bei dem Anspruch und Umsetzung nicht, wie so oft, geradezu beschämend weit auseinanderklaffen – vielmehr wird das Sujet auf den unterschiedlichen Rezeptionsebenen mit einer Intensität und Liebe zum Detail durchgearbeitet, die den Rezipienten geradezu in die emotionale und intellektuelle Auseinandersetzung zwingt."
(Nonpop Magazin)

"This Dismal World (…) is among the few magnificent examples of symbiosis between idea and sound that I have heard. (…) Everything on this record, from its concept through its design and until its very last bit of noise is embodied in a massive — and I have to admit — extremely intense and aggressive atmosphere." Rating: 5/5
(Heathen Harvest)

"Anemone Tube lead off and based on the sheer quality of their recent output (specifically referring to the 'Death Over China' album), it is great to see the new material is as equally stunningly here."
(Noise Receptor Magazine)

"Wie auch schon auf anderen Alben Anemone Tubes zeigt sich, wie kraftvoll und bar jeder Klischees Power Electronics klingen kann. (...) selbst wenn man keinerlei Informationen über das zugrundeliegende Konzept, über die verwendeten Texte und die Orte, an denen die Aufnahmen gemacht wurden, hätte, so könnte man sich auch rein am Klang der drei Tracks erfreuen, die verdeutlichen, dass Geräuschmusik nicht gleich Geräuschmusik ist und dass atonale(re) Musik unglaublich differenziert sein kann."
(African Paper)

_
PERIPHERAL RECORDS FESTIVAL
@ BIRMINGHAM, UK, APRIL 13th 2013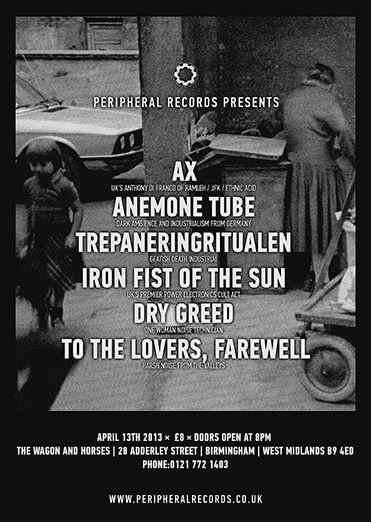 Peripheral Records

_
TREPANERINGSRITUALEN, ANEMONE TUBE + HUMAN LARVAE @ EXETER, UK, APRIL 15th 2013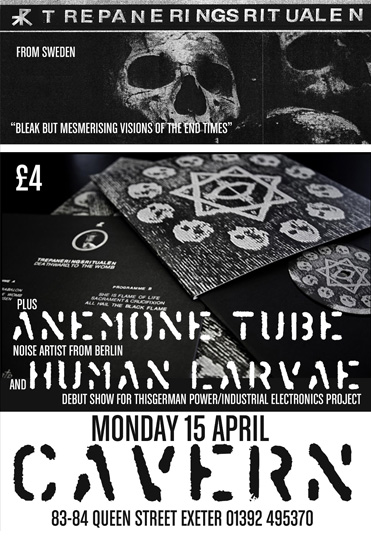 _
"DEATH OVER CHINA" CD REVIEW
@ NOISE RECEPTOR MAGAZINE, AUSTRALIA
FEB. 2013

"... Effectively Anemone Tube achieves a sound that spans the divide between 'academic' experimental material and 'underground' industrial territory. Likewise within this context Anemone Tube have achieved a particularly unique sound, which these days can be a challenge to say the least within ambient/ industrial spheres."

Read more: Noise Receptor

_
BRUME / OUBLIER ET MOURIR "A YEAR TO LIVE"

LP REVIEW @ CHAIN DLK, JAN. 2013



"Oublier Et Mourir's sound design stands out, with all the pieces hanging in suspended perfection ... If only every member of the underground had this dedication towards their craft!"

Read more: Chain DLK
_
EPICUREAN ESCAPISM FESTIVAL
BERLIN, JULY 7th 2012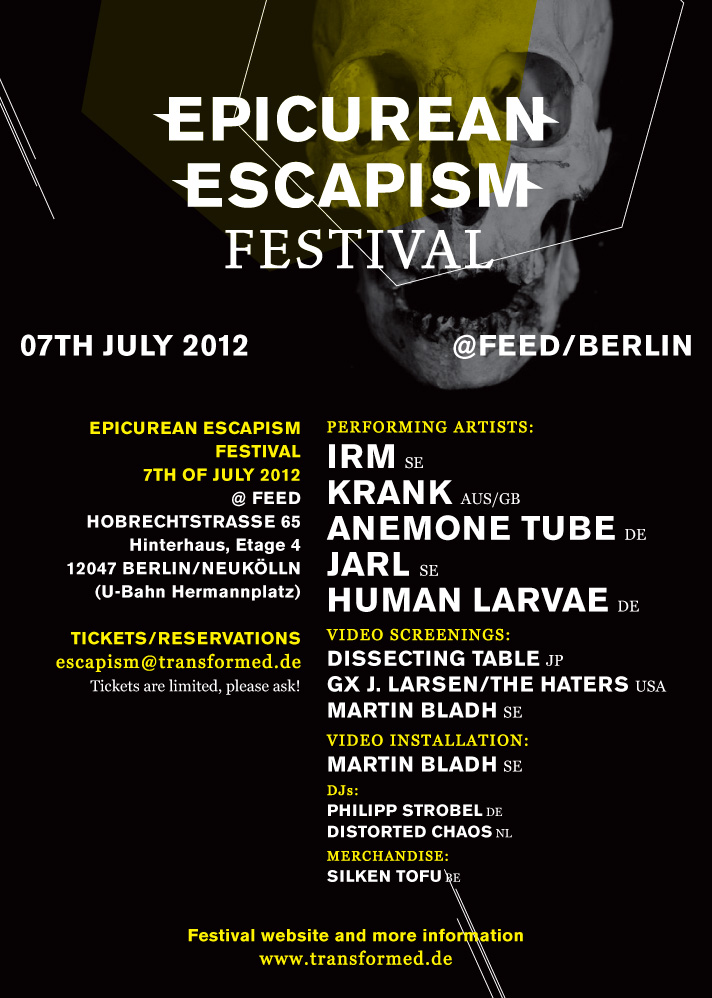 IRM
KRANK
ANEMONE TUBE
JARL
HUMAN LARVAE

Epicurean Escapism Festival

_
"DEATH OVER CHINA" CD REVIEW
@ THE SOUND PROJECTOR MAGAZINE, UK

"... an ambitious artistic statement realised in sound and images from Anemone Tube. (...) I'd be tempted to align this with many other noise records that push the "apocalypse culture" buttons, but Anemone Tube's distinctive sound-art here is dramatic and powerful and very creative too. (...) An exceptionally strong and unsettling work."

Read more: the sound projector

_
LAST DOMINION LOST, ANEMONE TUBE, CUBOP
MS STUBNITZ / HAMBURG, June 2nd 2012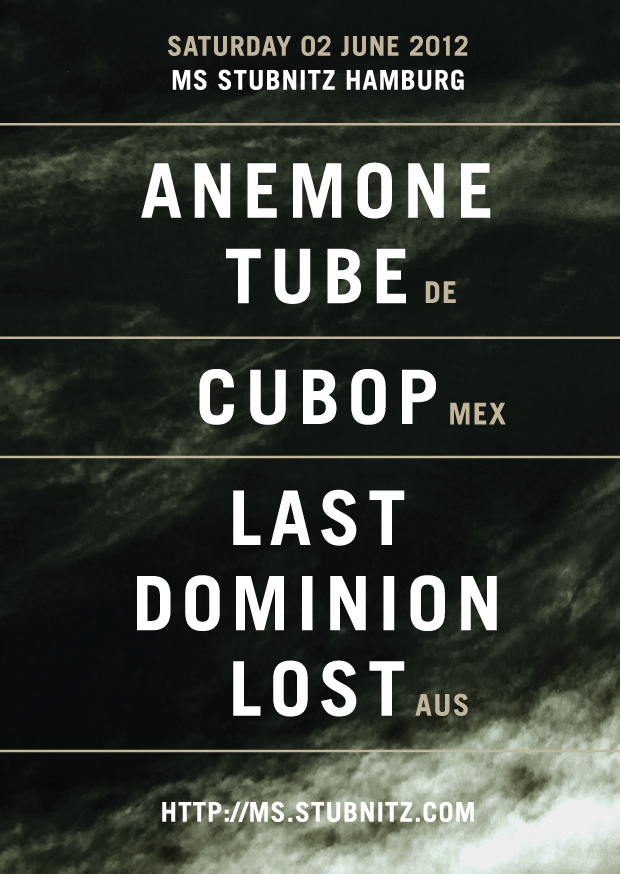 ms.stubnitz.com

_


DEATH OVER CHINA REVIEW BY CHAIN DLK



"Heavy as lead, and satisfyingly gritty (...) a great deal of time and care has been placed in putting this album together, it is clearly a labor of passion. As a piece de resistance, Death Over China was mastered by James Plotkin, so everything is in its right place and sounds totally great. In about 2 years time, this will be considered a rare and precious sound-art object."

Read more: CHAIN DLK

_


ANEMONE TUBE INTERVIEW WITH AFRICAN PAPER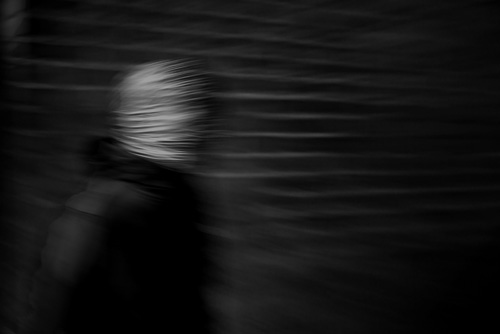 "Wie ein unendlicher Fluss von Emotionen"
Interview mit Anemone Tube

_
THE TIDAL CITY
UTRECHT, NL, MARCH 8th 2012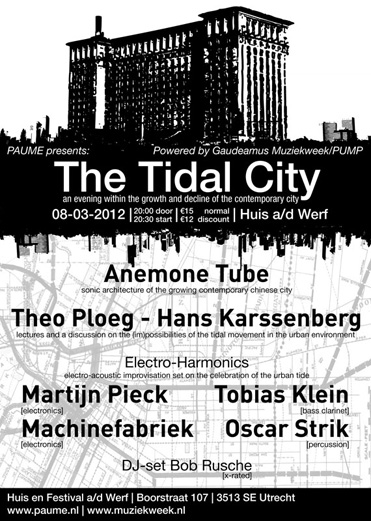 ANEMONE TUBE
MACHINEFABRIEK
MARTIN PIECK (The [Law-Rah] Collective)
+ more

curated by Paume + Gaudeamus/Music Center the Netherlands

more info

_
ENDORCISM PRESENTS: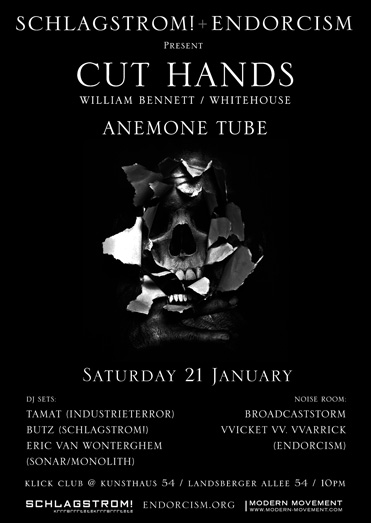 CUT HANDS (William Bennett/Whitehouse)
ANEMONE TUBE

Tickets & reservations:
endorcism.org

_
ANEMONE TUBE - DEATH OVER CHINA CD
OUT NOW!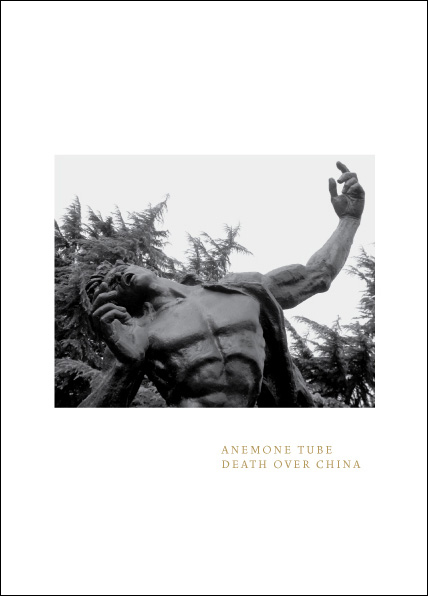 DEATH OVER CHINA – REVIEWS:



"Only one year after the magnificent 'Dream Landscape' the new Anemone Tube album 'Death over China' is released and exceeds all expectations."
IKONEN MAGAZINE, July 2011

"Anemone Tube uses field recordings masterfully (...) A combination of brutal, grim noise, recorded sounds, spoken word and machinery turned into heavy, slow rhythms (...) 'Death Over China' is painfully alive, bursting with an agonizing tension. It grips the listener with admirable force, never letting go until the 45 minutes of the recording are over. Rating: 5/5"
HEATHEN HARVEST, October 2011

"Excellent work of noise art."
VITAL WEEKLY, July 2011

"I played this album 5 times without removing it from my CD player. And it still makes me want to listen to it again. I'm a sucker for loops and physical sounds."
SPECIAL INTERESTS, MIKKO ASPA, July 2011

"Individuals who look for a soundtrack for the creeping end of the world must not miss this masterpiece."
KULTURTERRORISMUS, June 2011

"To say it in one word: BUY! Rating: 9/10"
CONNEXION BIZARRE, August 2011

_
SHIFT / ANEMONE TUBE - DARK WATERS 7" EP
OUT NOW MAY 2011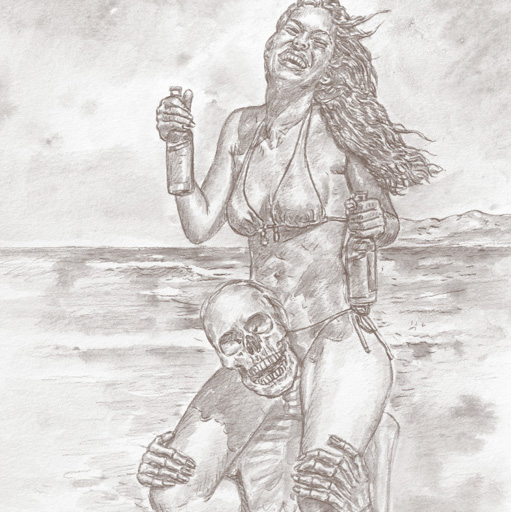 _
NK, BERLIN, NOVEMBER 3rd 2011

SUDDEN INFANT
ANEMONE TUBE

www.nkprojekt.de

FORMATOLOGY - UNDERGROUND MUSIC PACKAGING
EXHIBITION, JERUSALEM, OCTOBER/NOVEMBER 2011

Death Over China CD packaging design will be shown at "Formatology
- Underground music packagings" exhibition 27.10. – 25.11.2011
at Yaffo 23, Academy of Arts and Design, Jerusalem.

http://yaffo23.wordpress.com

_
SCHLAGSTROM FESTIVAL
BERLIN, AUGUST 26/27th 2011

OBJECT URIAN, ASCHE, MONOLITH, TARDIVE DYSKINESIA, JOKE LANZ, FAUST, ANEMONE TUBE + more

Tickets & reservations:
www.schlagstrom.de

_
SILKEN TOFU 5 YEARS ANNIVERSARY FESTIVAL
GHENT/BELGIUM MAY 21st 2011

ANENZEPHALIA
TROUM
SHIFT
ANEMONE TUBE
+ more

Tickets & reservations:
www.silkentofu.org

_
NEW COMPILATION CDS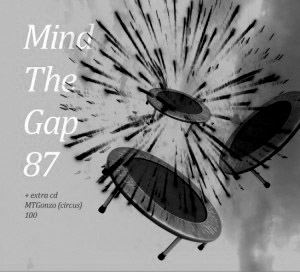 MIND THE GAP #87 Compilation CD 2010 (Gonzo Circus 2010)
feat. ANEMONE TUBE, SPHERICAL DISRUPTED, KLANGWART + more

www.gonzocircus.com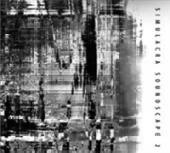 SIMULACRA SOUNDSCAPE II Compilation Do-CD (Netcetara 2010) feat. ANEMONE TUBE, COTTON FEROX, SCHLOSS TEGAL, JOB KARMA, HUMAN GREED, VLADIMIR HIRSCH + more

www.myspace.com/netcetera

_
INTERMEDIALE @ Legnica, Poland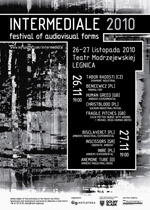 26th & 27th NOVEMBER 2010@ Modjeska Theater

ANEMONE TUBE
INIRE
CHRISTBLOOD
In[S]CissorS
BISCLAVERET
FRAGILE PITCHES
HUMAN GREED
TABOR RADOSTI
and more

www.myspace.com/intermediale

_
DREAM LANDSCAPE T-SHIRTS
AVAILABLE NOW!

get it here

_
INTERVIEW RUIS MAGAZINE #62
feat. ANEMONE TUBE, KOMMISSAR HJULER, etc... (in dutch)

read interview here

www.ruismagazine.net

_
AETHER SERIES #6
14th OCTOBER 2010 @ Foundation B.a.d, Rotterdam

ANEMONE TUBE
MACHINEFABRIEK

www.foundationbad.nl

_
GUSTAVO DE LACERDA / ANEMONE TUBE
1515 DVD PRESENTATION @ NK Berlin
6th JUNE 2010, 18 h @ NK, Elsenstr. 52, Berlin

www.nkprojekt.de

_
DEATH INDUSTRIAL, DARK AMBIENT/NOISE MEETING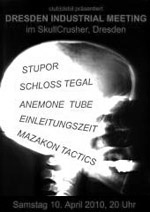 10th APRIL 2010, 20 h @ Skullcrusher, Dresden

EINLEITUNGSZEIT (SK)
SCHLOSS TEGAL (USA)
ANEMONE TUBE (NL/D)
STUPOR (PL/D)
MAZAKON TACTICS (D)

www.club-debil.com

_
ENYCLOPAEDIA OF INDUSTRIAL MUSIC
VOLUME I 2010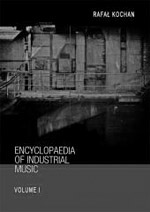 English version out february 2010.

MAGAZINE + Double CD-R
- Printed in full-colour, 100 pages, english language
- Over 260 entries (letters A, B and C), articles and discographies.
- Limited edition 300 copies
Double CD-R with recordings of: ALTAR OF FLIES, ANDREA MARUTTI (aka AMON), ANEMONE TUBE, ARTIFICIAL MEMORY TRACE, ASTRAL SOCIAL CLUB, BARDOSENETICCUBE, BEEQUEEN, BOB BELLERUE, THE BLACK VIAL, BLACK LEATHER JESUS, CHAOS AS SHELTER, CHEAPMACHINES, CHRISTBLOOD, CIRCUIT WOUND, CLEW OF THESEUS, COCK ESP, NICOLAS COLINS, COSTES and CRANK STURGEON.

Price: 19 EURO + 6 EURO for registered shipping
www.myspace.com/impulsystetoskopu

_
RADIO FEATURE DE CONCERTZENDER
A special feature of the belgium label EE TAPES on the radio DE CONCERTZENDER, Holland of TROUM, RAPOON, NEUESTRASSE and ANEMONE TUBE.
open radio stream

_
LE SALON D'ESPRIT – Edition IX "The Rising Sun"
31. May 2009 | Utrecht | Theater Kikker |
14.30 h | € 7,00
MIEKE VERHOOREN + FREDERIKE VERHALLEN | butoh dance performance
Movie: YUKIO MISHIMA | Yukoku
THE SIXTH DALAI LAMA | melancholic dark ambient
ANEMONE TUBE + MIEKE VERHOOREN | dark ambient-noise + butoh dance performance
www.myspace.com/lesalondesprit

_
LIVE NOISES #5




WRAITHS (UK)
HYBRIDS (BE)
ANEMONE TUBE (DE/NL)
KRISTUS KUT (NL)
Antwerp, 21. February 2009
CC Luchtbal
www.myspace.com/hipphipphurray
www.myspace.com/wraiths
www.myspace.com/hybryds1
www.myspace.com/kristuskut




_
New Releases

ANEMONE TUBE
"GOLDEN TEMPLE" CD/Tape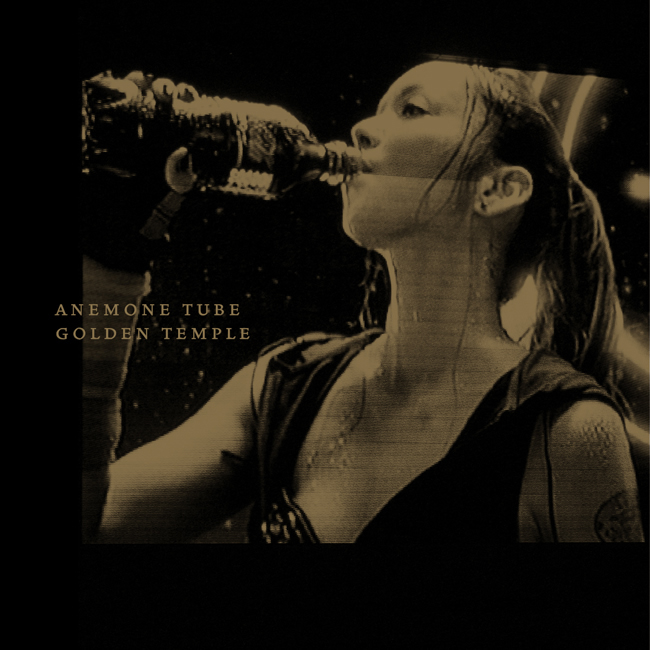 More information
"Golden Temple" CD (Raubbau)
"Golden Temple" tape (Black Horizons)

Reviews
Dark Entries
Vital Weekly
Noise Receptor
Nonpop
african paper
Mentenebre
Heathen Harvest

_
ANEMONE TUBE
"IN THE VORTEXT OF DIONYSIAN REALITY" C-41 TAPE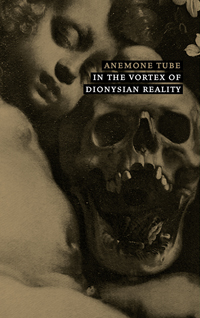 More information
The Epicurean

Reviews
Nonpop
Noise Receptor
African Paper

_
V/A EPICUREAN ESCAPISM I CD
+ MARTIN BLADH DVD
+ CATALOGUE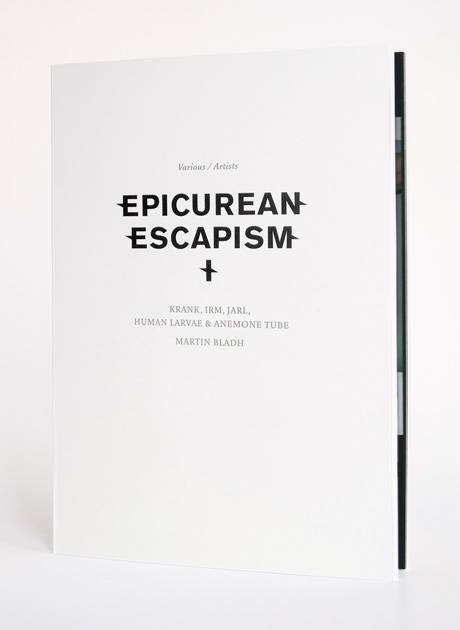 More information
The Epicurean

Reviews
Nonpop
african paper
Darkroom Magazine
Ikonen Magazin
Mentnebre
Noise Receptor Magazine

_
ANEMONE TUBE / DISSECTING TABLE "THIS DISMAL WORLD"
SPLIT TAPE c-41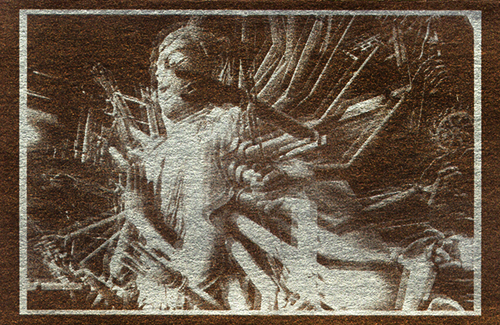 _
ANEMONE TUBE
"THE TRANSFIGURATION OF THE IMAGE" C-25 TAPE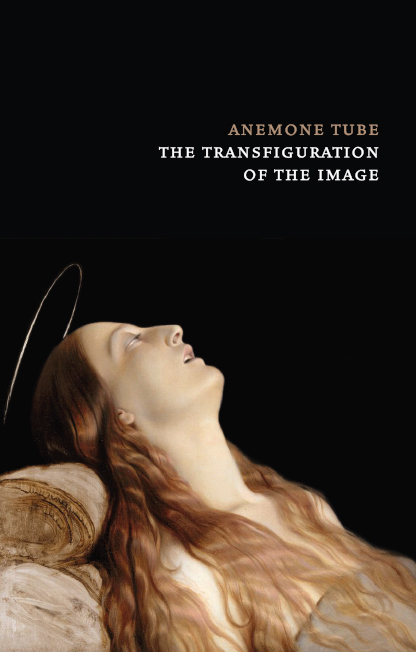 Reviews
African Paper
Existence Establishment

_
V/A EPICUREAN ESCAPISM II CD
+ CON-DOM DVD + CATALOGUE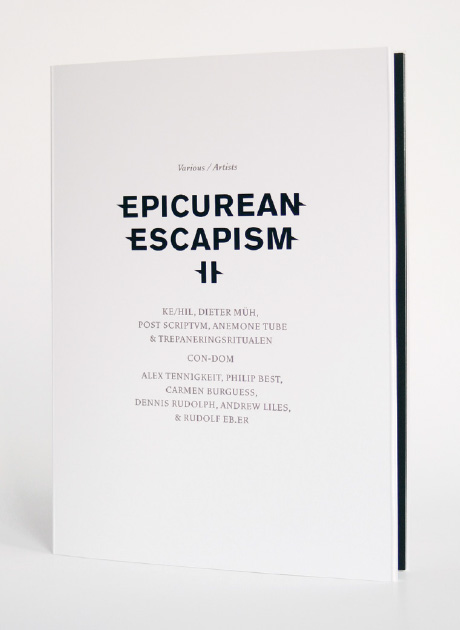 More information
The Epicurean

Exclusive Stream @ Heathen Harvest
Heathen Harvest

Reviews
Nonpop
Noise Receptor
Brutal Resonance
Vital Weekly
Heathen Harvest
Darkroom Magazine

_
ANEMONE TUBE / DISSECTING TABLE "THIS DISMAL WORLD"
SPLIT LP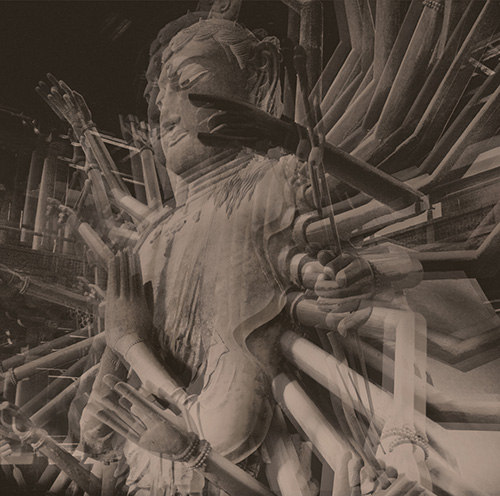 Reviews
Nonpop
Noise Receptor
Heathen Harvest
African Paper
Darkroom Magazine
_
V/A APOGEE COMPILATION feat. ANEMONE TUBE, OUBLIER ET MOURIR, HERBST9, TROUM, LAMIA VOX, INADE, COLOSSLOTH, ...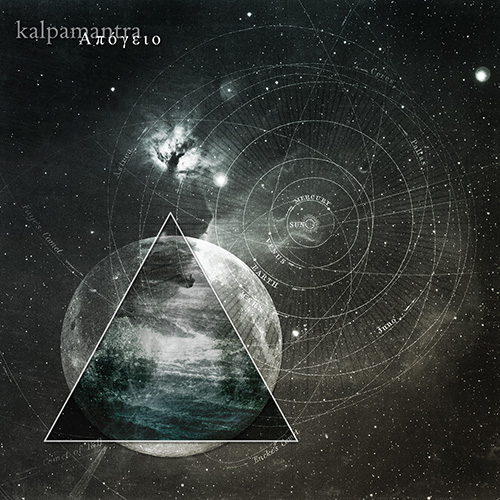 Free Download

_
BRUME / OUBLIER ET MOURIR
"A YEAR TO LIVE"
SPLIT & COLLABORATION LP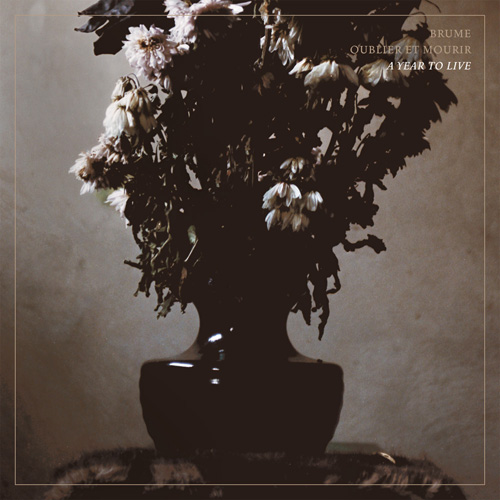 Full album on Bandcamp

Reviews
Chain DLK
Santa Sangre
African Paper
Brutal Resonance
Kulturterrorismus
_
V/A EPICUREAN ESCAPISM
COMPILATION TAPE + DVDR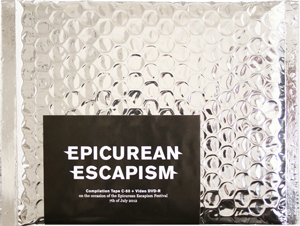 Review (german)
African Paper

_
SHIFT / ANEMONE TUBE
"DARK WATERS"
7" EP 2011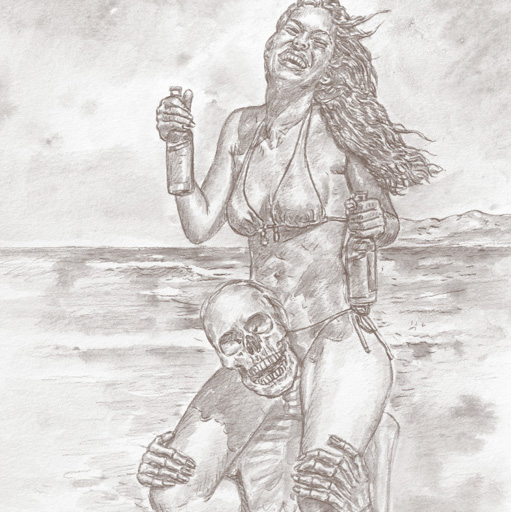 _
ANEMONE TUBE
"DEATH OVER CHINA"
CD 2011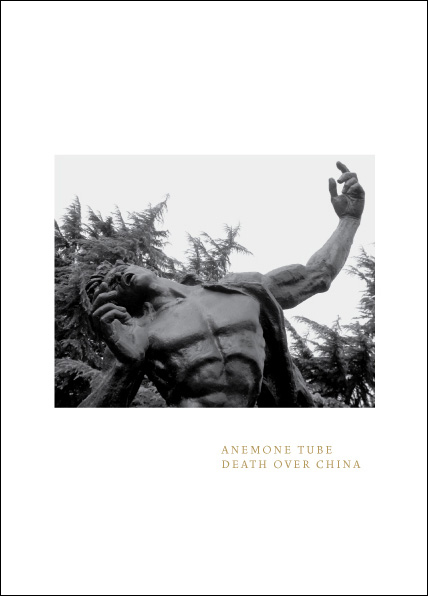 New Review Feb. 2013 (english)
Noise Receptor